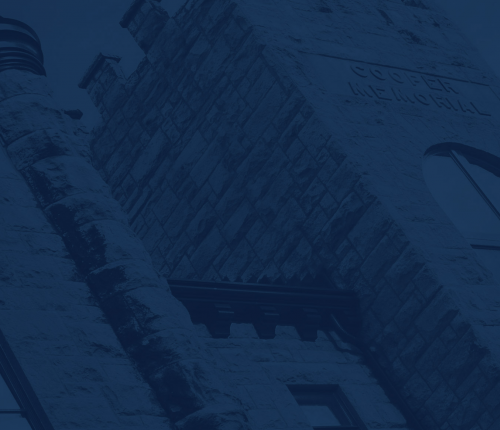 Admissions Requirements
Overview
A student will be considered for admission to the College when the following documents have been received by the admissions office:
A completed application accompanied by the non-refundable processing fee;
An official record of all high school and college transcripts and/or knowledge folios
Results from either the ACT (American College Test) or the SAT (Scholastic Assessment Test)
Procedure
Admission status will be determined on an individual basis utilizing grade information, ACT/SAT scores, and, when possible, personal interviews. For full admission to Sterling College, first-year students must have a 2.2 cumulative high school grade point average (on a 4-point scale) and have a minimum ACT composite score of 18 or SAT composite score of 1290. Students who do not meet the minimum admission requirements may appeal to the Vice President for Enrollment Services to be considered for acceptance on probationary status. Students are admitted by letter from the Office of Admissions when the following credentials have been received and judged to meet stated requirements:
Transcript of Secondary School Work
Graduation from an accredited high school or an equivalent level of achievement is required for regular first-year status. Applicants may be accepted, however, on the basis of six (6) or seven (7) semesters of high school with the understanding that the remaining credits must be completed at a satisfactory level of quality. A General Education Development (GED) diploma is regarded as the equivalent of high school graduation. Sterling College welcomes applications from home schooled students. In addition to an academic transcript and/or knowledge folio, ACT or SAT scores, Sterling College may require a placement exam, e.g. in math or writing. Athletes must adhere to NAIA regulations.
Records of Ability
All entering full-time, first-year students under 21 years of age must submit either ACT or SAT scores before official acceptance can be granted. ACT or SAT scores are used in placing students at appropriate levels and are highly recommended for all entering students.
Early Admission
Gifted high school students completing the 11th grade may apply for admission to Sterling College. The applications are reviewed in the same manner as those of high school graduates. Strong approval by a high school administrator is essential.
Application Deposit
Before registration, a security deposit is required to reserve your place in classes, a residence hall and to hold your Financial Aid package. The deposit is $100 for residential students and $50 for commuting students. Deposits are refunded in full, provided there are no outstanding charges, when students graduate or transfer from Sterling College.
Steps to Apply for Admission:
1. Application
Complete our Free online application or the Printable Sterling College Admission Application (PDF)
2. Transcript
Ask your high school counselor or college registrar to send an official copy of your academic transcript to:
Office of Admissions
Sterling College
125 W. Cooper
Sterling, KS 67579
Office: 620-278-4275
FAX: 620-278-4418
3. Test Scores
Submit an official copy of either your ACT or SAT scores to the above address.
4. Housing
Complete the Housing Request Form.
5. Deposit
The deposit is $100 for residential students or $50 for commuting students. It can be sent to the Office of Admissions, taken by credit card over the phone at 1-800-346-1017, or done online.