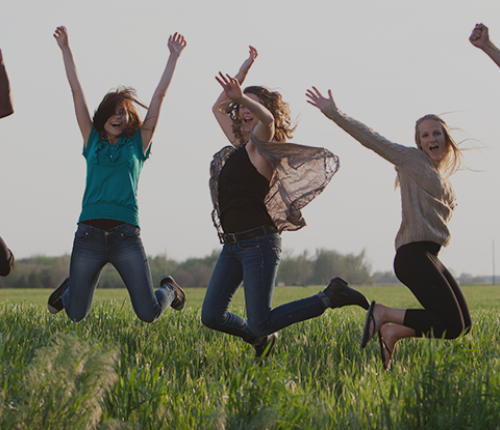 Kansas is a place for...
Kansas is a place for:
- Wichita Old Town, Wichita, KS
- The Warren Theaters and IMAX, Wichita, KS
- Century II and In-Trust Bank Arena offer concerts, conventions, and events including recent/upcoming
Broadways shows Hair and Memphis, Concerts by Lady Antebellum, George Strait and more! Wichita, KS
- The highly rated Nelson-Atkins Art Museum, the Plaza, Legend's Shopping Center, Kansas City Royals and Kansas City Chiefs, Kansas City, MO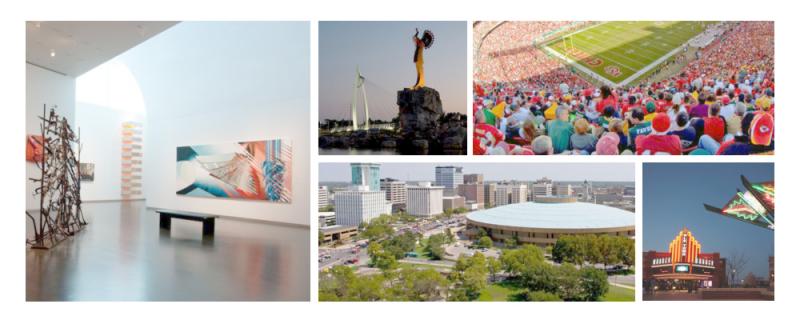 ---
- Historic Fort Hays, Kansas
- Santa Fe Trail Museums, Larned, KS
- Eisenhower Museum,  Abilene, KS
- Negro League Baseball Museum and Jazz Museum, Kansas City, MO
- Brown vs. Topeka Board of Education Historic Site, Topeka, KS
---
- Kansas Waterfalls
- Perfect for stargazing and telescope explorations
- Kanopolis and Wilson Lake
- Kansas Cosmosphere, Hutchinson, KS
- Quivera Wildlife Preserve, Raymond, KS
- Cheyenne bottoms, Great Bend, KS
- Sternberg Natural History Museum, Hays, KS
- Wichita Botanica Gardens, Wichita, KS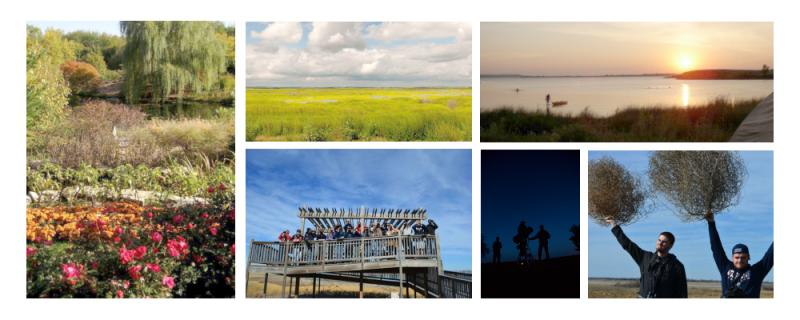 ---
- Greyhound Hall of Fame, Abilene, KS
- Motorcycle Museum, Marquette, KS
- Marysville Doll Museum, Marysville, KS
- World's Largest Ball of Twine, Cawker City, KS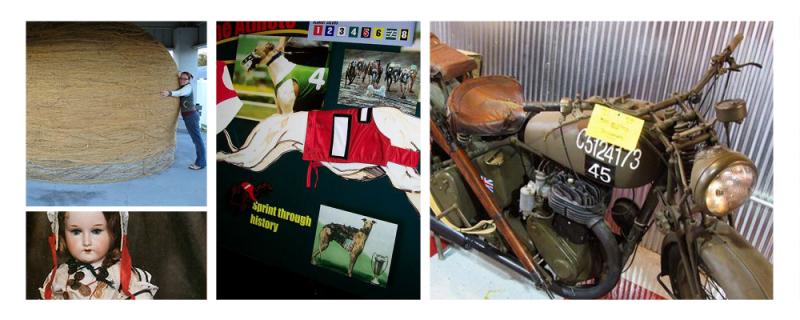 ---
- Kansas City Chiefs and Royals, Kansas City, MO
- Kansas Speedway, Kansas City, KS
- KU, KState, Wichita State University
- Wichita's minor league hockey team, Wichita Thunder, Wichita, KS
- Sterling College sports: Football, Men's Basketball, Women's Basketball, Baseball, and Track have all recently made national tournaments!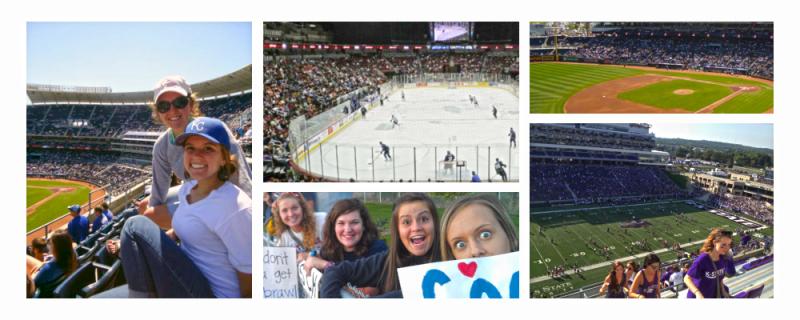 - Towne East Square, Wichita, KS
- Bradley Fair, Wichita, KS
- Legends Outlets, Kansas City, KS
- Country Club Plaza, Kansas City, KS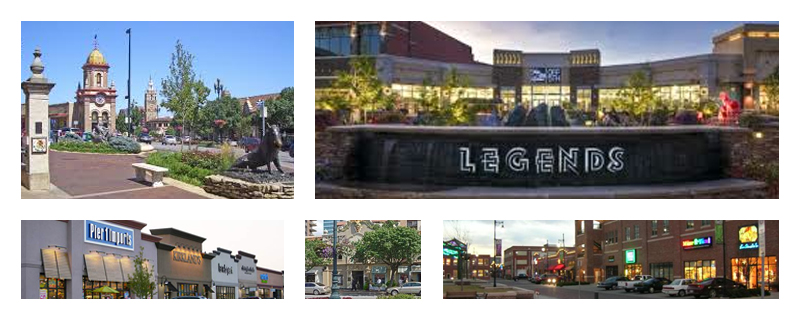 For lots more fun things to do in Kansas go to www.travelks.com
Sterling College is located in Sterling, Kansas. The town has tremendous love for its College and is one of the biggest supporters of collegiate athletic events, theatre programs, concerts and students. As part of our foster family program, they even "adopt" college students and invite them into their homes to eat a home-cooked meal or to do laundry!
Here are some of the amenities you will find in Sterling:
Dillon's Grocery Store
Reed Pharmacy
Dollar General
Local Restaurants: Subway, Gambino's Pizza, Sterling Café, Paddy's Restaurant
Broadway Market (coffee shop, florist and gifts)
Sterling Medical Center and dentist office
Sterling Lake with walking trail and fishing
Nine miles north of Sterling you will find the city of Lyons. It has a variety of restaurants and stores that are accessible to Sterling students, along with a full-service hospital.
If you travel 25 miles southeast, you will find Hutchinson. This town has a Wal-Mart, Target, Lowe's, Home Depot, Hobby Lobby, Starbucks and several restaurants and clothing stores.
And if you are from a big city and need to feel at home, Wichita is a little over an hour away. There you will find everything that Hutchinson has to offer, plus a wider variety of restaurants and shopping.
For more, visit the city website.