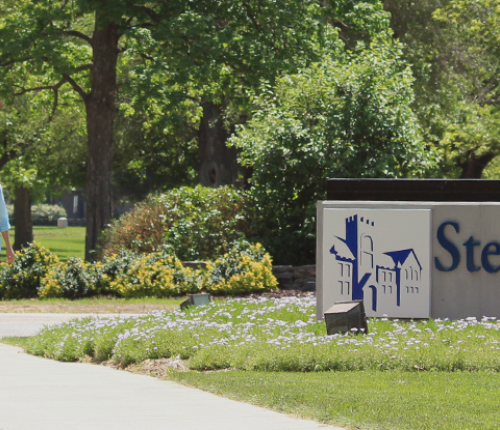 Schedule A Personal Visit
Take a morning off and come visit Sterling! This is a great way to experience what life would really be like here! Register online for a morning, weekday visit beginning at 9:00 am. Allow four to five hours for a personal visit – length of visit depends on what all you choose to do and see! Parents are encouraged to attend with their student.
Check the "Dates to Avoid" listed below and register at least three (3) days in advance to guarantee a visit. If you have questions or need to change details contact the Visit Office at visit@sterling.edu or (620) 278-4314.
We can't wait to have you here to experience all the reasons we love Sterling!
Typical Personal Visit Includes: 
A meeting with an admissions counselor to discuss Sterling College, the SC community, admissions process, scholarship information and more
A guided campus tour
A meeting with a professor, coach or director
A meeting with a financial aid representative
Additional Campus Visit Experiences Available:
(Scheduled upon request and availability)
Eat a meal in the cafeteria with students, players or coaches
Attend chapel (Wednesday morning and Sunday night)
Attend a campus event or a Campus Visit Event
Audition, interview or review your portfolio for an Arts Scholarship REQUIREMENTS and FAQs
Be hosted for an overnight stay in a residence hall with a current student
2018-19 Dates to Avoid:
February 2019

Preview Weekend: Sun. Feb.17-Mon. Feb. 18

March 2019

Theatre Workshops: Monday, March 4
Spring Breather (Offices Closed): Friday, March 15
Sophomore Day: Friday, March 22

April 2019

Easter Break (Offices Closed): Fri. April 19 – Mon. April 22

May 2019

Memorial Day (Offices Closed): Monday, May 27