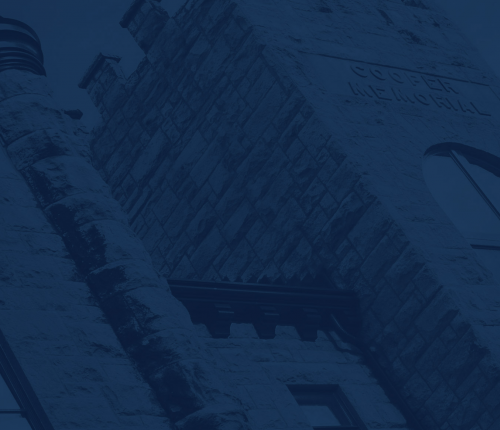 Class Notes 1992
Roger Reeve (Behavioral Science)
Just wanted to drop you guys a line and say nothing much has changed. This is a very feeble attempt to try to keep in touch.
-Roger - 2007-09-14
Richelle Naiman
Hello all... Just thought I'd pipe in since I saw my name show up in one of Roger's posts.... Hope you're all doing well, and in case I didn't mention it before: Paula, congrats! - 2007-08-07
Rodney(Rod) Dumond (Speech/ Theater)
Test. Is this thing on? What? It is typing everything I am saying? Cool!
Hello all you Sterling alumni, alumae, alumnuses, aluneices... graduates. It has been awhile since I have tried to communicate with any of you and I just want you to know that it isn't you, it is me. I left Kansas, didn't look back, chip on the shoulder, blah, blah, blah. You get the picture. Well, I would like to offer this olive branch of friendship and say, "Howdy! What have you all been up to?"
My wife, Liz, son, Will, dog, Macy and I live in Montville, CT. Liz teaches 5th or 4th grade depending on the year and I am the Technical Director for Connecticut College in New London. Will is 6 months old and plays mostly when he isn't eating and sleeping.
I hope to hear from anyone. - 2007-06-04
Roger Reeve (Behavioral Science)
I'm going to keep this going as long as I can because it is so fun to hear from you guys. Yes Susan... It is hard to be a Royals fan. Paula...get working on that 2012 reunion. Don't throw things together at the last minute (HA, HA). I actually have been in touch with John Irwin and Richelle Naiman recently and it was fun to catch up with them. - 2006-10-02
Susan Reed (Accounting)
Hey, Roger, Joel and Jon!
Still keeping up with your Mariners, Roger? It's SO hard to be a Royals fan right now, but I think with the new GM, we'll be okay!
Jon & Joel, I think of our choir days often... - 2006-08-31
Roger Reeve (Behavioral Science)
Hi to all you SC alumi! Try to keep in touch it really makes my day! Is there really a twins discount for SC students? - 2006-07-24
Joel Noble (Rel/Phil)
Hi to Jon, Paula and Jim, and Roger! I just checked Sterling's website for the first time and was so happy to see your three postings. It's been such a long time! My wife Anna and I live in Denver, where we're both teachers at East High School (she in Chemistry, me in Pre-Engineering and Architecture). Our kids, Aidan and Eleanor, are now 7 and 6. Hope to hear more from you all sometime!
Joel - 2006-07-16
Paula Steinbacher (Speech/Theatre & Lang/Lit)
Hello! I just read Roger's note and I have to say it was all our pleasure getting to visit with him and his family. Life is good for James and me -- we'll be married 14 years this July! Woah, we must be old or something. We have two wonderful children who keep us really busy. James is the Director of Engineering at a manufacturing facility and I am the Director of Youth Ministries at First Presbyterian Church in Winfield, KS. I also attend seminary in Tulsa, OK. We would love to hear from all of our Sterling friends! - 2006-05-30
Roger Reeve (Behavioral Science)
Hello to all, It's been a long time since I've been back to Kansas. I really miss all the folks I met in my years at SC. I'm working in the mental health field (actually putting my major to good use) and I have a wondeful family (Wife & three kids).
My family had a great visit with two of my classmates at Christmas time (Jim and Paula Steinbacher). It made me want to get in touch with more of the college crowd after 14 years. So if you read this and remember me then please drop me a line and let me know how you are doing.
Peace!
Roger - 2006-03-06
Jon Wiziarde (Religion & Philosophy)
Hi to all from 1992 and the surrounding years! Sue (formerly Rusch) and I live North of Chicago, Illinois where I'm serving in a great church. Sue is Director of Accounting at Trinity International University. We remember our Sterling years and all of you so fondly. Would love to hear from anyone ... but think especially of Pat Shiew and Lori Johnson. Anyone have info on those two? - 2006-01-18
http://www.ccczion.org