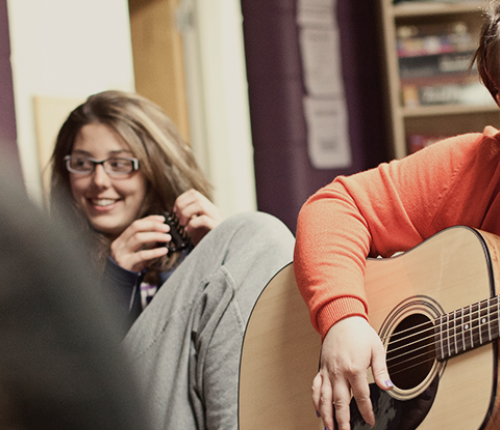 Credit Transfer Information
If you have an associate's degree from a regionally accredited college or university, check out the Guaranteed Admission Advantage. It will fast-track your education!
Transferrable credits will be determined by the Sterling College registrar upon receipt of transcripts from all colleges/universities that the student has attended. Only those courses with a C- or better will transfer to Sterling College; however a lower grade will still be calculated into a student's GPA when being considered for admission.
Remedial/preparatory level credits and athletic participation credits will not be accepted for transfer. No more than 65 credit hours from a two-year college will count toward Sterling College graduation requirements.
Credits from an institution that is not accredited by a regional accrediting agency will be accepted if one of the following criteria is met:
a grade of C or better in a succeeding course taken at Sterling,
a passing grade on an examination for the specific subject, and/or
a written notification from the Registrar and appropriate department head stating the equivalency of each course in question.