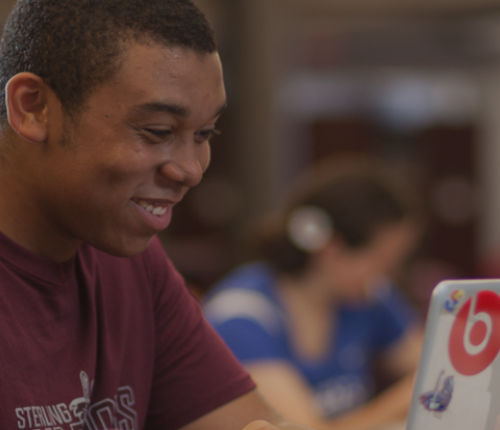 Tutoring
College classes can be a challenge. Students sometimes need extra help with understanding textbook material and course concepts. Academic Support offers FREE peer tutoring to facilitate your academic success and help you strengthen your skills. We also offer FREE 24/7 professional online tutoring, provided by Tutor.com. You may request a tutor in various subjects. On-campus tutors are usually upper-level students who have been recommended by faculty.
Reasons you should consider working with a tutor:
You are struggling with an academic concept
You are performing poorly on assignments
You need a refresher on essential skills for a specific course
You want to improve your classroom performance
You want to ensure you understand the material for an upcoming test
You want to improve your grade in a class
You want insight from a student who has already passed the class
Each tutoring session lasts a maximum of one hour, but multiple sessions can be scheduled in one week. 
Current On-Campus Tutoring schedule:
For on-campus tutoring, please come by the Office of Student Success to set up a time with a tutor.
You may also email academicsupport@sterling.edu to schedule an appointment with on-campus tutors, or call Academic Support at 620-278-4463.
Online Tutoring Schedule:
In order to receive online tutoring, log into your SC Canvas account. If you select any course, on the bottom left hand side, you will find a tab labeled "online tutoring" on the navigation list. A personalized webpage will open and will allow for you to select a subject, and topic to receive tutoring help.
Note: Every Sterling College student receives 5 hours of online tutoring. If you run out of hours, contact the Academic Support Office at academicsupport@sterling.edu, for a release of additional online tutoring hours.