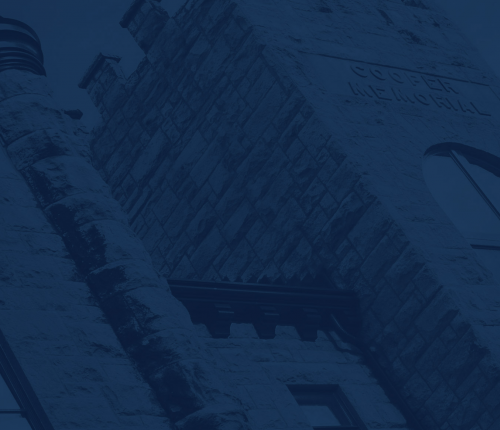 Sterling Together - Campus Health and Wellness

Cleaning Protocols
In addition to routine custodial cleaning, Sterling College has implemented an enhanced cleaning frequency to clean and disinfect common areas and commonly touched surfaces in occupied buildings. Touchpoints such as entrance handles, handrails, elevator buttons, tables, restroom stall handles/doors are being cleaned at least once daily, five days a week, using EPA-registered disinfectants. Some areas of the campus, specific to the operation, are cleaned to the standard of their department or unit's operational needs.
Dispenser stations containing alcohol-based hand sanitizer are being installed at building entrances, as supplies allow. Portable hand sanitizer stations are also located across campus. Although hand sanitizer can help prevent the spread of the virus, practicing the CDC's proper hand-washing technique is considered to be more effective.
Dining Changes
Only Meal plan options will be 150 and 200 meal plans, but the service and set up will change to reduce risk. Changes include:
Limiting the numbers in each dining venue.
Controlling the flow of traffic with signage and floor markings.
Temporarily using paper and plastic rather than china and flatware for the fall semester.
Offering disposable to-go containers only upon entry.
Placing hand sanitizer stations at entrances of all dining venues (guests will not be allowed to wear gloves).
Training staff on heightened sanitizing procedures and hygiene requirements including extra handwashing, mask and glove usage, temperature checks.
Reducing seating by 50 percent in dining venues and additional "grab and go" options will be added.
Revised dining hours: 
Monday thru Friday:

7:00AM–8:30 AM: Full Breakfast
8:30AM–10:00AM: Continental Breakfast
11:00AM–2:00PM: Lunch
2:00PM–4:00PM: Pantry/Salad Bar/Market Open
5:00PM–7:00PM: Dinner

Weekend Hours:

9:00AM-10:30AM: Continental Breakfast
11:00AM-1:00PM: Lunch
5:00PM-6:30PM: Dinner

Late Night:

Monday thru Thursday, 9:00PM-10:00PM
Hygiene and Safety Protocols
The following hygiene & safety protocols will be followed daily per the recommended CDC guidelines:
Self screening & self monitoring daily for COVID-19 symptoms
Using face masks that cover nose & mouth in public settings (See the Face Masks and Coverings Policy)
Daily washing of cloth face masks 
Frequent handwashing using soap & water for 20 seconds, or the use of hand sanitizer containing at least 60% alcohol when soap/water is not available
Avoid touching your eyes, nose or mouth
Use proper respiratory etiquette such as covering coughs & sneezes, coughing into your elbow, proper disposal of used tissues 
Social distance in public places
Sanitize shared spaces & frequently touched objects
Avoid close contact with others who are sick
Fully cooperate with testing & quarantine guidelines 
Testing
Local testing for COVID-19 is currently being administered through the Sterling Medical Center (1-620-278-2123) or Lyons Medical Center (1-620-257-5124). Testing must be physician ordered. If testing is ordered by a physician the student would then be given instructions as far as how to proceed with obtaining the testing at the respiratory clinic. Other local testing options are at PrairieStar Health Center in Hutchinson, Kansas (1-620-663-8484) as well as the Hutchinson Clinic Respiratory Rapid Response Clinic in Hutchinson (1-620-669-2500). All students must call prior to arriving at these healthcare locations for any COVID-19 testing.
Campus Visitors
Sterling College has always been a place that practices hospitality, but we realize the pandemic is requiring us to rethink our existing protocols. The college will monitor the KDHE Travel Restriction and Quarantine list daily. Before interacting with the campus community, visitors will be asked to complete an online health screening and self-certify their compliance with state, federal and local guidance around travel. We will welcome visitors across campus but are asking them not to enter residence halls or classrooms. While on campus, we ask that visitors maintain social distancing and wear a mask while indoors and while outdoors when social distancing is not possible.
Office Hours/Meetings Protocol
Guidelines around office hours and meetings will be determined and communicated by individual faculty and staff members based on their comfort level and health profile. Social distancing will be maintained for meetings, where possible. In those situations where distancing is less than 6 feet, face masks or coverings must be worn. 
Off Campus and Travel Policy
As the College seeks to minimize the spread of COVID-19, we are asking all community members to do their part in helping stem the tide of the pandemic. Residential students are allowed to leave campus, but we ask that they exercise prudence and caution at all times. We also ask students to do what they can to minimize the need to leave campus. We discourage students from traveling beyond the immediate area. Depending on prevailing guidance at the time, students may be asked to self-certify their compliance with state, federal, and local guidance around travel if they leave the state. Commuters and students living off campus are welcome on campus but must follow the same guidelines/protocols as residential students and practice the same mask wearing, social distancing and hygiene habits as on-campus students.
Traveling to KDHE Travel and Exposure Locations
Voluntary Travel during the Academic Term
Travel to/from any designated KDHE Travel and Exposure locations is strongly discouraged. However, it is understood there may be unique circumstances where the travel cannot be avoided. For any student who voluntarily travels to a designated KDHE Travel Restricted Location and is required to quarantine by the State of Kansas upon return, the student will be required to quarantine off campus and outside of campus housing and will not be allowed back to campus during that time. 
The student is responsible for notifying the Office for Student Life regarding the travel and the required quarantine period upon return. The student will be responsible for all housing and meal expenses during the quarantine and must complete the return to campus screening and protocol prior to return to campus.
For any travel related to athletics, NAIA guidelines will be followed and students should coordinate with their respective coach. 
---
---
Questions? Email covid19update@sterling.edu